The occurrence of cancer not only turns your life upside down, but usually also your eating habits. Suddenly, the disease dominates everyday life, and nutrition suddenly becomes a ubiquitous topic.
Even though nutrition becomes a difficult topic before, during and after cancer therapy, you should be aware of the importance of providing your body with sufficient energy and nutrients, because this improves the treatment results and optimizes your quality of life. Nutrition also helps in the prevention of relapses.
"Nutrition that's right for you! Every change in diet is a challenge. My task is to support you, to impart knowledge and to work with you to develop solutions that can be implemented for you in everyday life."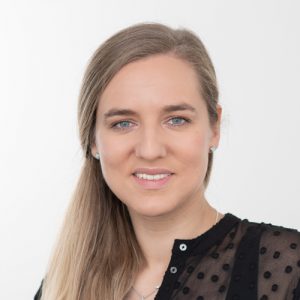 Your contact person for questions about nutrition
Fabienne Saladin, Nutritionist BSc SVDE
T +41 79 341 12 14 (Monday to Friday)
F +41 62 836 78 31
eb-saladin@hin.ch
www.eb-saladin.com
Brochures with further information:
Bei welchen Themen ist eine Ernährungsberatung sinnvoll?

Weight loss
Weight loss is not uncommon in cancer. The muscles also decrease. This can affect your quality of life if, for example, normal walking becomes unsafe. The right nutrients help to keep your weight and muscles stable. The right nutrients help to keep your weight and muscles stable.
Weakness or fatigue
Nutrition guides your energy and water balance. Sufficient fluids, calories and nutrients such as protein, vitamins, minerals and trace elements are central to maintaining your muscles, metabolism and improving your immune system. With more energy, you can also be more active. Because regular exercise is also good for your body.
Changes in taste, burning in the mouth, mucus formation or dry mouth
Due to the disease and depending on the therapy, it often happens that you develop an aversion to certain foods or no longer tolerate them. Changes in the oral mucous membranes can also occur. This influences your feelings, the tolerance of the food and thus also your eating behavior. I support you in finding a good way to deal with such complaints.
Nausea, constipation, diarrhea, bloating or flatulence
Certain cancers or surgeries, therapies or medications can cause acute or chronic complaints in the digestive tract. Together we will find the right diet for you that relieves your complaints.
Good to know

Enzyme preparations for digestive problems
If you use enzyme preparations for digestion, then dosage plays an important role. I am happy to help you find the right daily dose for good digestion.
Artificial nutrition
As long as you can eat yourself, this is the best alternative. Sometimes everything does not help and the only solution is an artificial diet. Whether drinking foods, tube feedings or direct nutrition via the bloodstream – I will be happy to help you find the right solution. In addition, I can help to prepare the application for financing by the health insurance.
When does nutritional advice make sense?
We recommend that you seek nutritional advice directly at the time of diagnosis. As a preparation for therapy or for surgery, it can be very helpful in preparing your body optimally for the procedure. During therapy, nutritional advice can help to provide your body with the necessary nutrients and make it easier to deal with the symptoms. And after the therapy or surgery, it helps you to get back to everyday life faster.
Appointment
Appointments can be made directly via the secretariat of the Tumor Center Aarau T +41 62 836 78 30. The consultations take place from Monday to Wednesday in the premises of the Tumor Center.
Cost
The costs for nutritional advice are covered by the basic insurance of the health insurance company on medical prescription. This will be issued to you by your specialist or family doctor. I am happy to assist you in applying for such a perscription.