In radiotherapy, tumors are treated with ionizing radiation. Calculated by the physicist, energy is specifically brought into a volume determined by the doctor, thus destroying the tumor and possible metastases. Due to rapid advances in imaging and today's computers, radiotherapy can now be administered in a very targeted manner. This allows higher doses to be applied in the area of the tumor whilst at the same time sparing the underlying healthy tissue. As a result, more and larger tumors can be destroyed and still the side effects can be contained.
Thanks to modulation of the radiation intensity within a radiation field, it is now possible to optimize the dose distribution even further. With the so-called "Intensitiy Modulated Radiotherapy" or IMRT, it is now possible to avoid healthy organs and dose radiation in the tumor region even higher.
This type of radiotherapy requires great accuracy. You have to be sure that the positioning of the patient and any movements of organs, for example during breathing, are constantly recorded and balanced. This very latest and most accurate form of therapy is called "Image guided radiotherapy" or IGRT.
The Institute of Radiotherapy at Hirslanden Klinik Aarauis one of the first radiotherapy facilities worldwide to have incorporated all these technologies.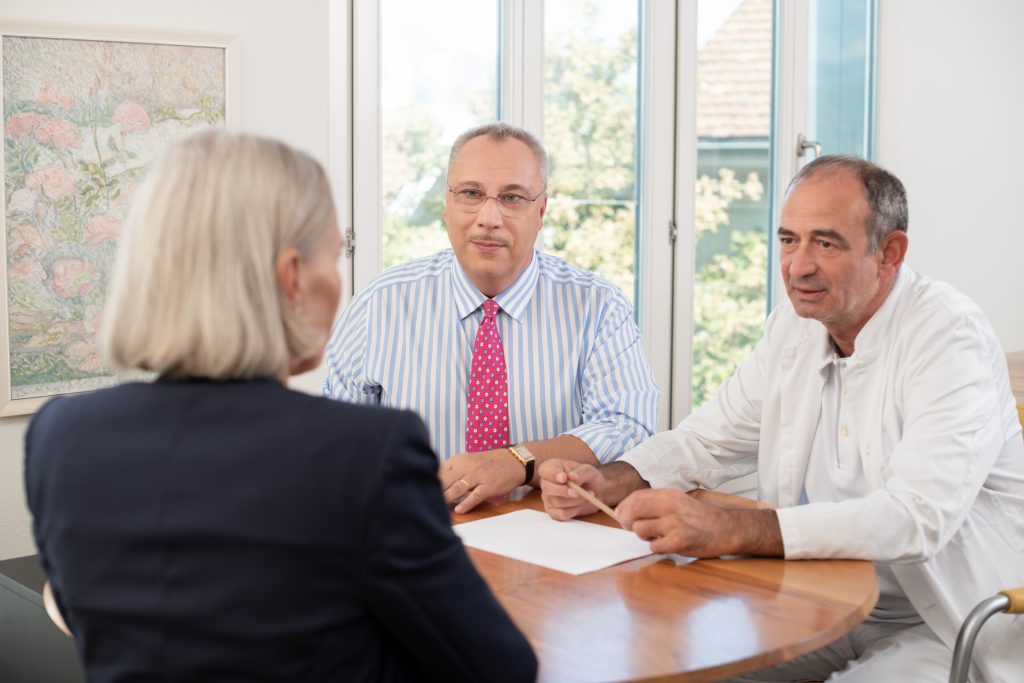 The close cooperation of radiotherapists and medical oncologists / palliative care specialists and the immediate spatial proximity allow spontaneous multidisciplinary discussions with the patients and immediately afterwards planning of radiation.