Caring holistically for cancer patients includes not only the primary diagnosis and therapy, but also among other tasks symptom control, regeneration and recovery of physical functions including the psychosocial reintegration of the patient.
Onko-Reha Aargau is an association of doctors, nurses and therapists from the Hirslanden Klinik Aarau, the Tumor Zentrum Aarau, the Krebsliga Aargau and other specialists. The proposed interventions are intended to enable the patient to return to normal life as quickly and completely as possible.
Measures of oncological rehabilitation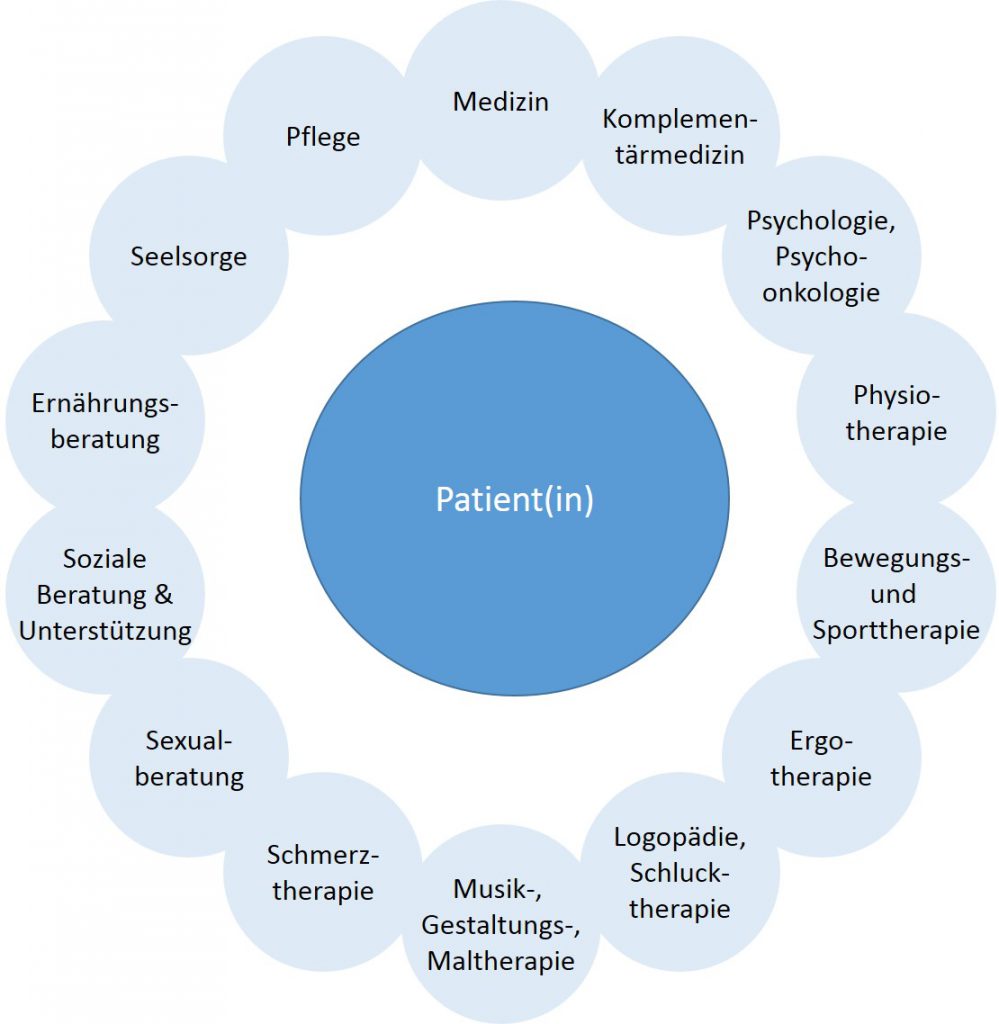 Possible onco-rehabilitation measures include physiotherapy and sports medicine treatments, supportive care measures, nutritional counseling, psycho-oncological support, social counseling, sex therapy, complementary medical services, mindfulness therapy, etc. For many of these interventions, research data has shown that they can greatly support patients in their rehabilitation during or after cancer therapy. The oncological rehabilitation program is tailored to the personal needs of the patient.
Further information about our Onko Reha: (LINKS)
Our Onko Reha medical team